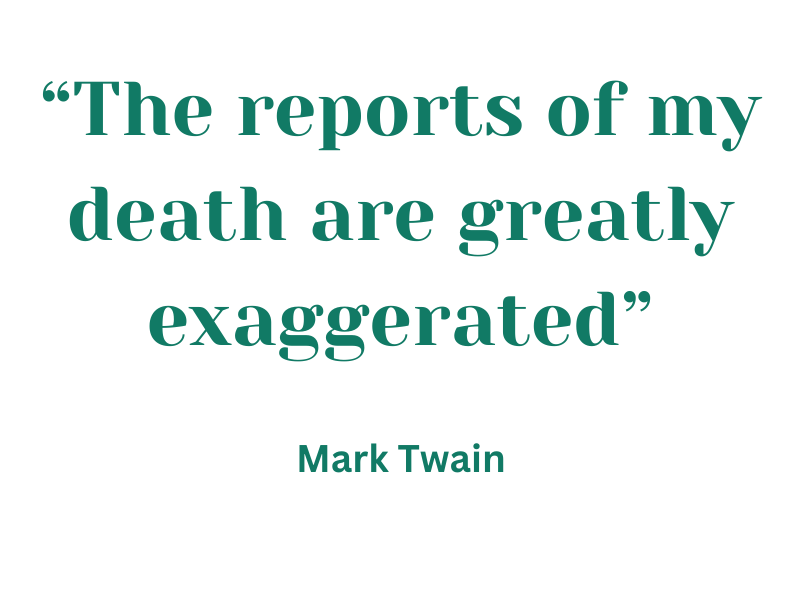 November 21, 2022
Mark Twain's famous quote is quite relevant to how market participants view traditional asset allocation funds such as the 60/40 portfolio (60% equities and 40% bonds) today. There are many headlines showing how these portfolios are "dead" or how "times have changed." Yes, the 60/40 portfolio has had a rough 2022 YTD as shown below. A combination of geopolitical events and global inflation have hurt equities and bonds normally would have provided a buffer, but interest rate increases have simultaneously hampered fixed income returns.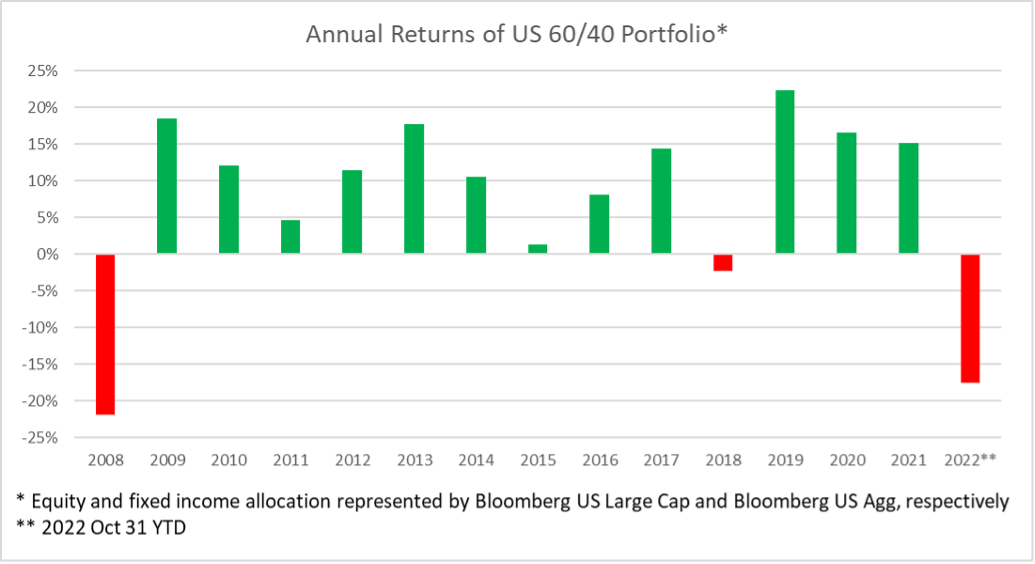 Source: Bloomberg
Given that markets are cyclical, the ideal action is usually to purchase assets when they have underperformed. Current market conditions are providing buying opportunities so taking advantage now might be beneficial before equities eventually stabilize and bond yields normalize to new levels. JP Morgan Asset Management recently wrote a report on the 60/40 portfolio stating, "stocks and bonds are providing the best entry points since 2010 for long term investors."
Our analysis illustrates a 60/40 portfolio has delivered positive returns for investors in the long term. The chart below is an annual and rolling 20-year return of the 60/40 portfolio in real returns (meaning returns after inflation). This 60/40 portfolio has on average delivered 5.5% REAL returns (meaning 8.5% NOMINAL returns minus historical average inflation of 3%).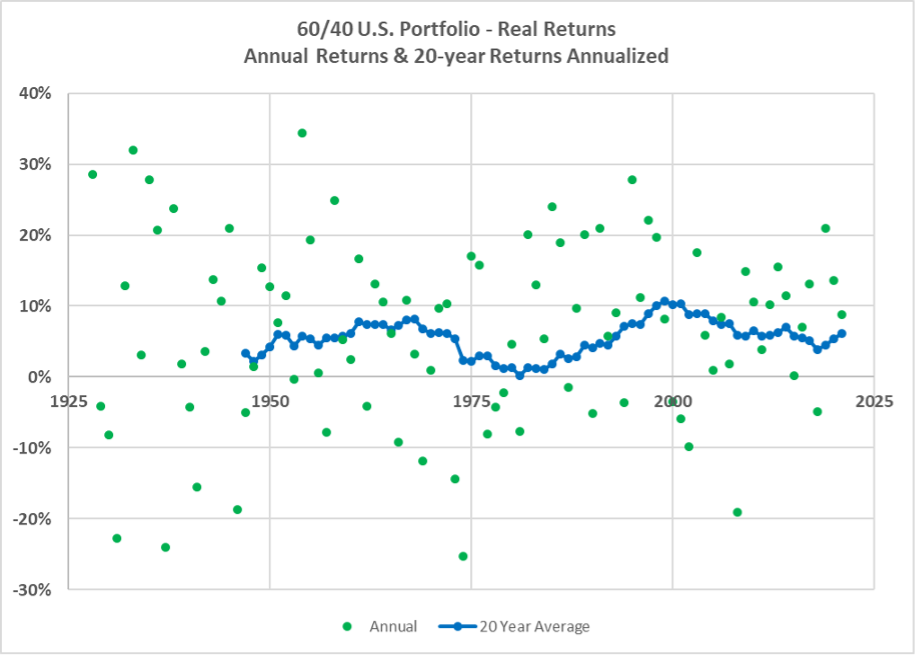 Source: Evermore Capital
The market will go through its ebbs and flows, but investing is a long-term game. Diversified portfolios like asset allocation and target date funds are designed for long-time horizons (not 1 year) and while any given year can exhibit negative performance, in the long run, the performance tends to be positive. We see that over the 20-year average, the 60/40 portfolio continued to deliver positive returns so the data shows it is definitely not "dead." Remember, if headlines suggest something is "dead" or "over", it's probably a good time to consider the investment.
Disclaimer
The information herein represents the author's opinion and should not be taken as investment advice. Nothing in this article is or should be relied upon as a promise or representation as to the future. Exchange traded funds ("ETFs") come with fees and expenses (including trading commissions). They are not guaranteed, their values change frequently, and past performance may not be repeated. Please read prospectus before investing.